For our next Feature Friday we're happy to introduce Angela Pankosky, our final associate editor. Angela helps make the final decisions on submissions with the rest of our editorial staff, along with handling some of our administrative duties.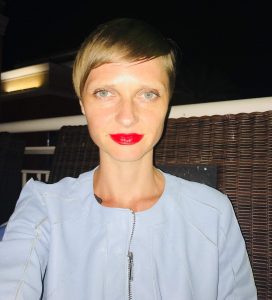 Angela Pankosky is a Polish writer, mother, and dancer. She earned B.A. in Comparative Literature from SDSU in 2011 and is currently a graduate student in Creative Writing with emphasis in poetry. Her biggest literary influences are Anaïs Nin,  Halina Poświatowska, and Helena Raszka.
You can read one of her latest poems, "Snuff yourself" in the January 2018 issue of Le Scat Noir or "The Brother" in the San Diego Poetry Annual Anthology. Also check out one of her short stories "Between Borders" in the most recent issue of pacificREVIEW!